A Comprehensive Guide to Using GradeGorilla for IB Physics Teachers
Maximising Student Performance in IB Physics Paper 1:

How to Effectively Use GradeGorilla's Multiple Choice Questions and Analytics as a Teaching Resource
---
There are affiliate links in this post which means you will receive a 20% discount on the GradeGorilla Premium account and I will receive a commission if you purchase through the links below. Yes… there's a financial benefit to us both but please be assured that I am only recommending GradeGorilla because I've known and loved it for years.
---
Let me tell you a story….
When I started GradePod back in 2018, I nervously emailed 'The Silverback' from GradeGorilla and asked if we could work together.
You may wonder why I was nervous…?
Well… Silverbacks are the leaders of their gorilla group, known for their immense strength and size, often weighing up to 400 pounds and standing over five feet tall when standing upright. I was intimidated!
Thirty seconds into our zoom call and I realised I shouldn't have worried! I can confirm that 'The Silverback' is a real person, a genuinely kind person. He teaches IB Physics in Hong Kong and has put his heart and sole into the GradeGorilla website, which is why we're here today.

We've worked together since 2018 and that's why The Silverback is generously offering a 20% discount to GradePod's IB Physics teachers on the GradeGorilla Premium account.
Get 20% Discount on GradeGorilla HERE!
Why Use GradeGorilla?
As IB Physics teachers, we're all on a mission to get our students through this long and difficult course. And one effective teaching resource that has been a constant ally in my journey as an IB Physics teacher is GradeGorilla. In fact, I've been using GradeGorilla with my classes for nearly 15 years now, and I can confidently say that it is one of the best tools available for teachers to set IB Physics homework and revision.
As you know, I've built GradePod to help IB Physics students reach their full potential, and I estimate that I've had the privilege of assisting over 20,000 students over the years. And in every single one of those instances, I have directed my students to GradeGorilla for homework assignments and formative assessment.
If you're looking for a quick and easy way to set homework assignments and formative assessments for your IB Physics students, GradeGorilla is a great option.
In this blog post, I'll delve deeper into the benefits of using GradeGorilla's premium account for IB Physics revision and teaching resources. By the end of this post, you'll understand why GradeGorilla is an indispensable tool for IB Physics teachers who want to help their students achieve their academic goals.
So, let's dive in and explore the power of this fantastic resource!
What is GradeGorilla?
For the purposes of this blog - I'll be focussing on IB Physics only (but check out their GCSE, iGCSE, KS3 resources for Biology, Chemistry and Maths too!)
For IB Physics teachers and students, GradeGorilla's is an exceptional online resource that offers live grading of multiple-choice questions, making formative assessment easy and hassle-free. With a vast database of challenging questions, GradeGorilla is the go-to platform for students looking to revise and improve their IB Physics exam technique (as well as GradePod 😉).
My favourite GradeGorilla feature, for both IB Physics teachers and students is the fact that the questions are mapped to the curriculum and in small 'chunks' - making it easy to regularly set assignments.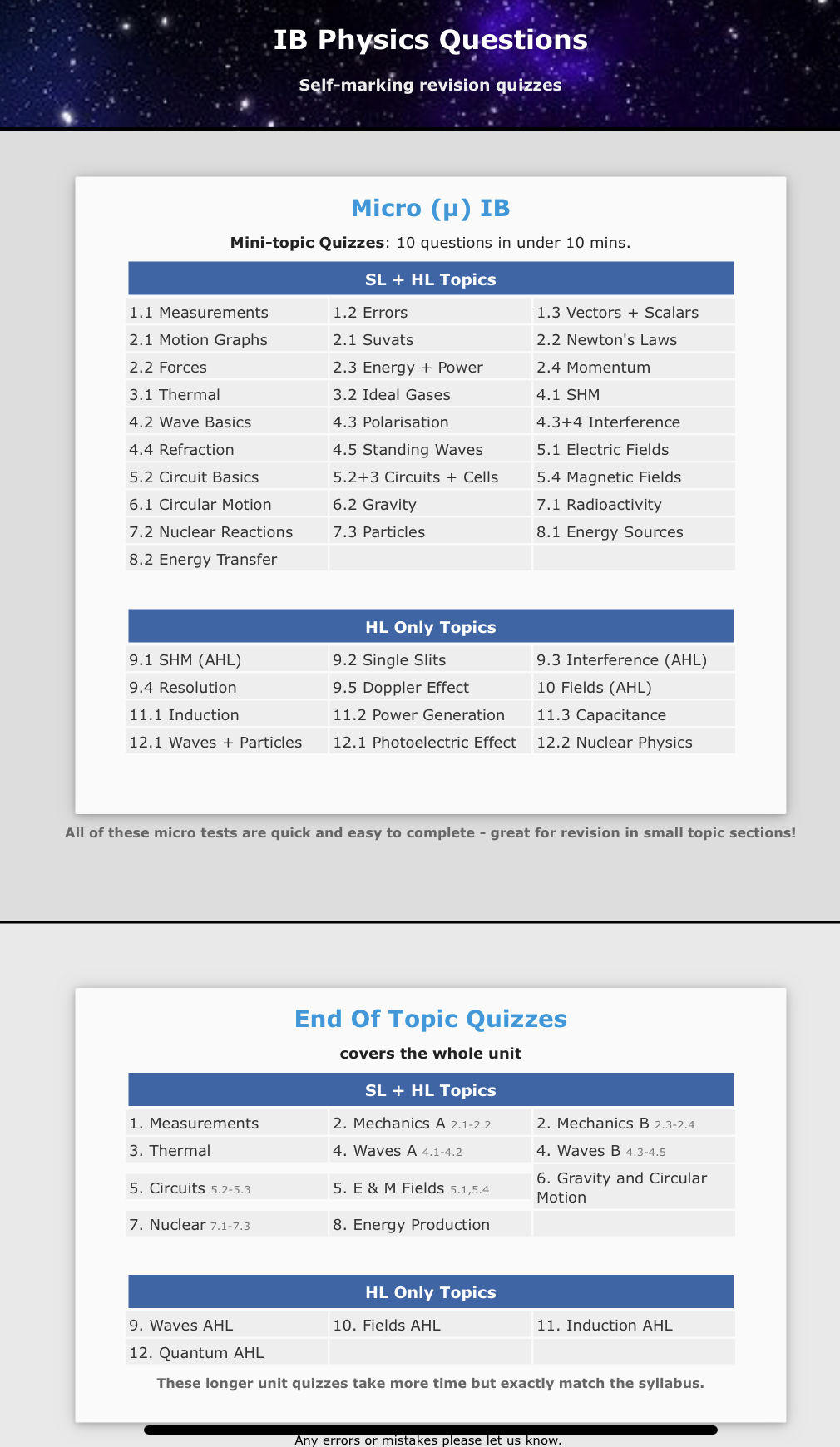 The questions are not past paper questions, but written by the Silverback himself and are pretty perfect in matching the exam style of the IB Physics papers.
How are the Free and Premium GradeGorilla accounts different?
The mission behind GradeGorilla to help IB Physics students to improve their exam performance, means that the free account is pretty generous! Students can make almost unlimited use of the free account.
GradeGorilla's Premium Account is where life is made much easier for IB Physics teachers.
One of the most significant benefits of GradeGorilla's Premium Account is that it makes formative assessment easier than ever before. You can set up your classes, quickly, easily and with unlimited grading. With this tool, you can see how well your students are performing question by question, compared to worldwide averages.
How GradeGorilla Makes IB Physics Formative Assessment Easy
Students automatically submit their marks and details to the school as they complete questions, all of which is accessible through the teacher's area. This means that you can track student progress in real-time, allowing you to make data-driven decisions to improve their learning outcomes.
In addition, the premium account allows you to add teachers and class names, making it easy to search for student results effectively. You can also analyze class scores to identify topics and questions that require review, compared to worldwide averages. This feature can be especially useful when preparing students for their IB Physics exams.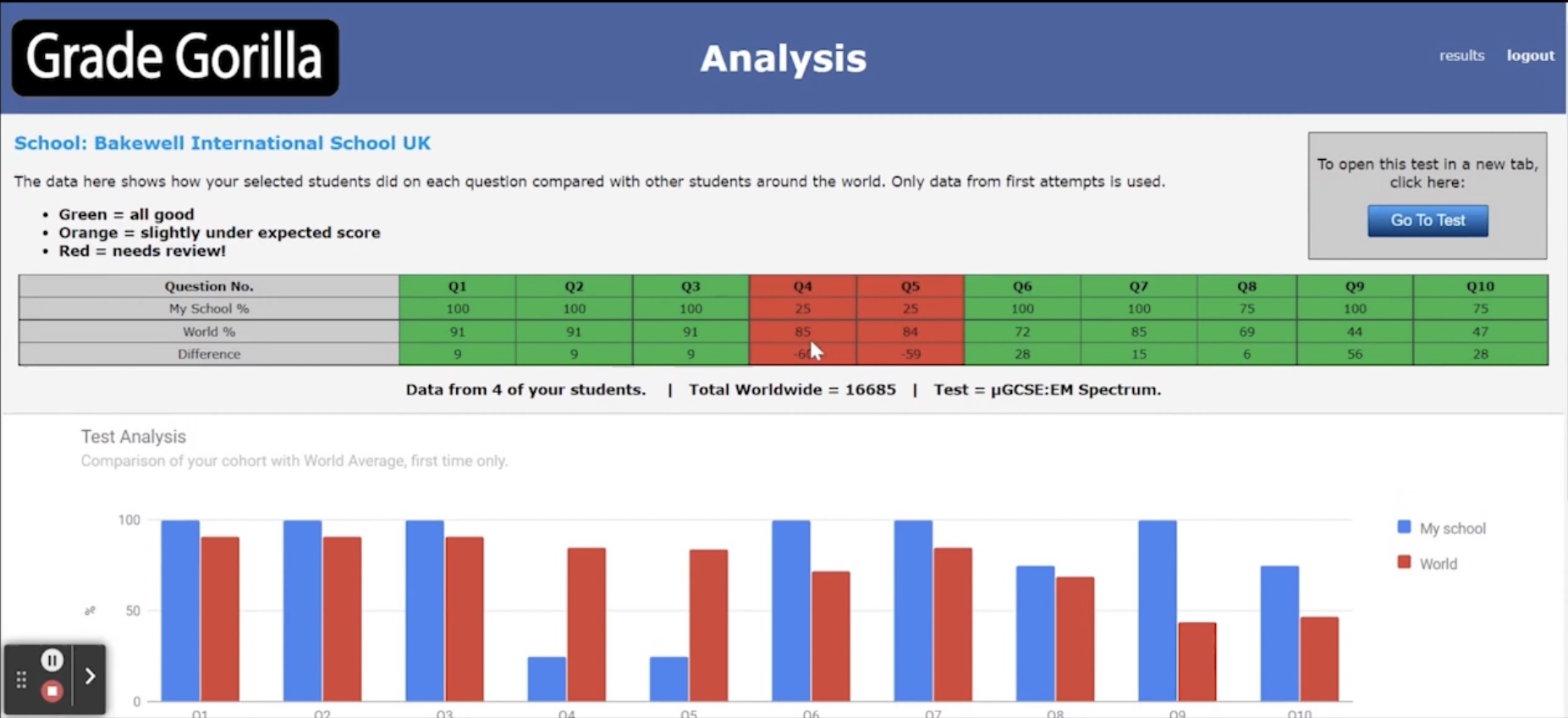 Furthermore, with the premium account, you can check individual scores and question data, allowing you to identify targeted areas for discussion in class. This means you can personalize your teaching to address individual student needs, ensuring that they're getting the most out of your lessons.
I can't think of a more useful teaching tool in IB Physics.
How to Get Started with GradeGorilla's Premium Account
Step 1: Use this link to get 20% discount on the Premium Account
Get 20% Discount on GradeGorilla HERE!
Step 2: Watch the quick set-up video (it's about 4 minutes long)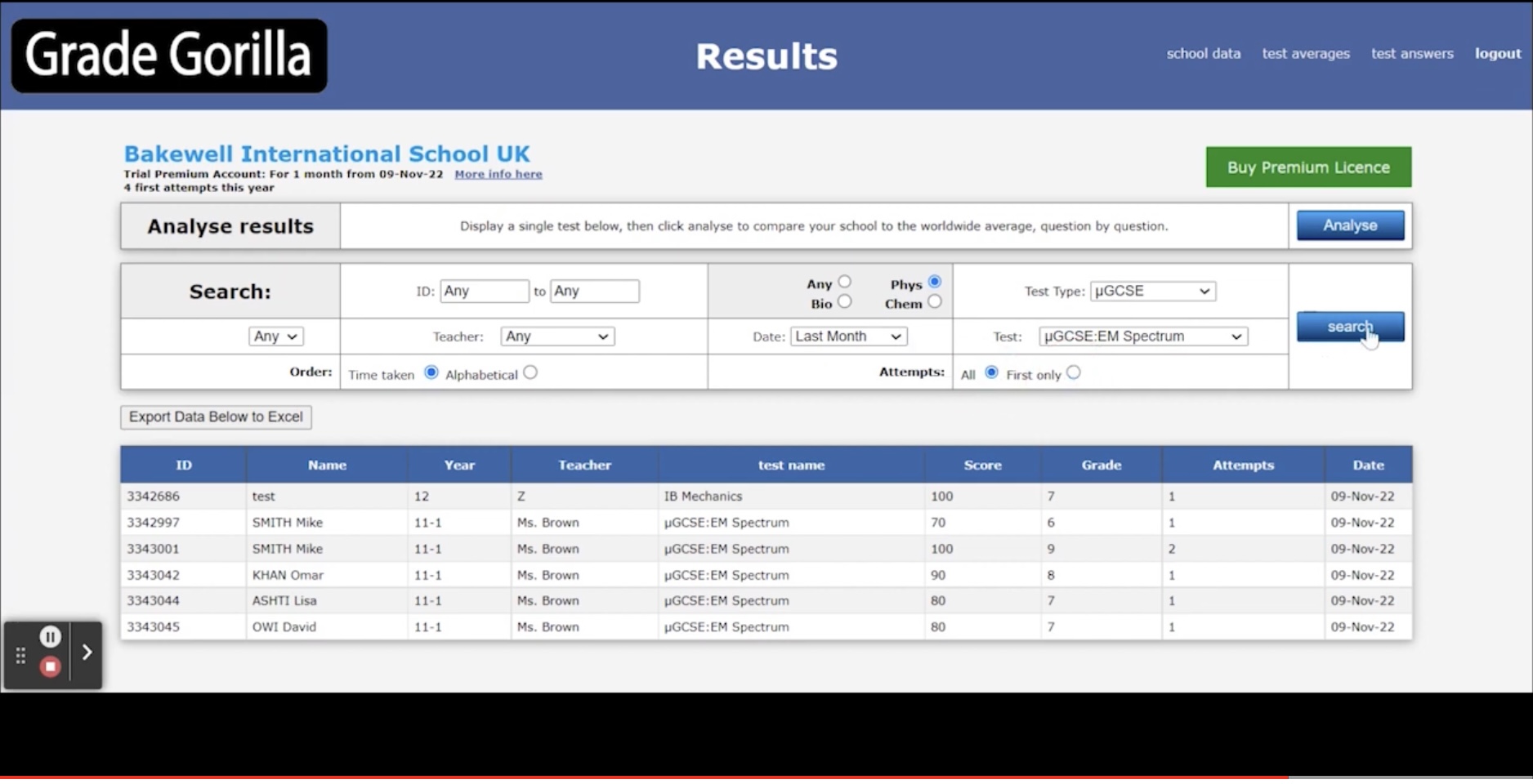 Step 3: Create your account
Step 4: Get your students working on these questions and get your marks rolling in!
Summary

GradeGorilla's Premium Account is an invaluable tool for IB Physics teachers and students. With its extensive database of multiple-choice questions, detailed analytics, and personalized teaching tools, it can help streamline your teaching and improve your students' learning outcomes.
Whether you're preparing students for the IB Physics paper 1 exam or simply looking for a comprehensive IB Physics teaching resource, the Premium Account has everything you need to succeed.
So why not give it a try?
Sign up today and see the benefits for yourself. Follow this link to access the Premium Account with our affiliate page and take your IB Physics revision to the next level.
Get 20% Discount on GradeGorilla HERE!
FREE eBook: The ULTIMATE IB Physics Internal Assessment Guide
Get your #1 Amazon Best Seller on GradePod for free here
Download Your Free eBook Here